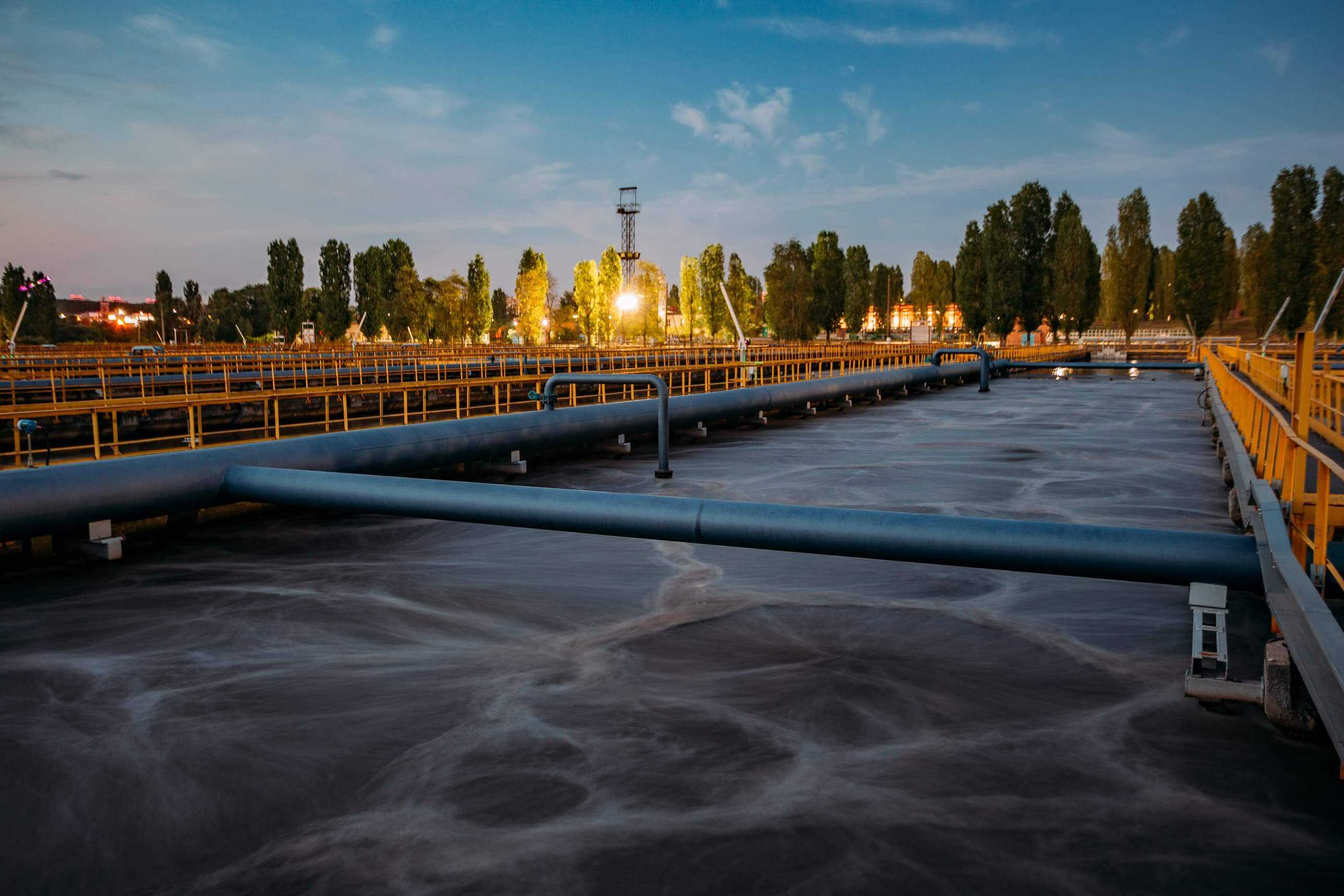 News
Latest News
New Website
As we've grown, we are upgrading our website. Stay tuned for changes and upgrades of our website.
6-Month Anheuser-Busch Update
It's been 6 months since we started our latest pilot with Anheuser-Busch and Xylem (both companies are involved). We're still confirming data. Anheuser-Busch is very focused on decarbonizing their systems, and we are proud to work with them.
MICROrganic Technologies at NYSERDA
We will be heading to a NYSERDA Investor event in NYS in September. Our commercial VIVA™ module has performed very well.
New Pilot at Anheuser-Busch
Our new pilot with Anheuser-Busch is installed and treating waste at one of their US plants.
MICROrganic Technologies at NEWEA
We just learned that MICROrganic will be in the NEWEA (New England Water Environment Association) Innovation Pavilion at the upcoming Annual Conference in Boston. It is always a great show, but we're pleased to be included in this special section. (Dates for conference are from January 24th - 26th.) If you're planning to attend, please stop by our booth!
MICROrganic and Anheuser-Busch
We are excited announce that MICROrganic is now working with Anheuser-Busch. A great opportunity for us; we'll share more information as we begin the pilot. Stay tuned!
VIVA™ performing well
Steady as she goes; VIVA™ has been performing beautifully; now we're about to begin some "stress testing" to see what are maximum treatment rate is; unlike aeration, where you can only blow so much air into the wastewater, we can push the envelope for higher performance and treatment rates. Those metrics should be done in about 2 weeks. Stay tuned.
Commercial VIVA™ deployed!
Our first commercial VIVA™ Module was deployed recently at a Brewery. What a great day! Pictures are on the website. With wastewater systems, there is a bit of "startup" - in our case, about ten days. That's completed and now we're logging performance data. Will be sharing that once the timeline is a bit longer.
VIVA™ MFC selected by Solar Impulse Foundation
We are so proud to announce that VIVA™ MFC has been selected by the Solar Impulse Foundation as one of they're recognized Solutions that protect the environment. Founded by Bertrand Piccard, who circumnavigated the globe in a solar-powered plane, the Solar Impulse Label is quite an honor. They're evaluation is deep and thoughtful, reviewing not just the end results, but the sustainability of the product or solution. You can find out more about Solar Impulse at https://solarimpulse.com.
VIVA™ Commercial Program
While our 10K Gal/Day pilot has operated beautifully, the design is not suitable for commercial deployment. Today, we kicked off our program to design and build a commercial version of VIVA. The design process has started and should be completed by late June, with fabrication beginning once the design is finalized.
Wastewater Infrastructure Article
A very interesting article recently published by AquaTech. Our US water and wastewater infrastructure requires a lot of repairs and replacement for our aging systems. Interesting article today about the recent Texas power failures and the strong needs for upgrading water/wastewater infrastructure in the US as a whole. https://www.aquatechtrade.com/news/utilities/rationalising-the-texas-water-dilemma/?utm_campaign=Waterline%20Newsletter&utm_medium=email&_hsmi=116215482&_hsenc=p2ANqtz-_nMYbl3TsPHqpXwkFDYg1Hk0qrCfINZeM0Az9Hjrw3LyEYoqIcp_x9sgMqrthjeviz6QCNy9SbmyuYEQ-WGwhIBXaWo6_y9JRABaNJJpROnVMBg9E&utm_content=116215023&utm_source=hs_email
1-year MCEC Pilot Update
A new milestone for MICROrganic and VIVA. One year ago, we installed a 10K Gal/Day pilot at a municipal wastewater treatment plant in Massachusetts, sponsored by the Massachusetts Clean Energy Center. We're proud of this milestone; VIVA™ MFC has performed flawlessly now for a full year, operating in conditions from -20F to 95F. Our discharge is at or below (and frequently much below) 30 mg/L. Most important, the system has operated flawlessly, with no mechanical or biological upsets, problems.
Come visit us at BlueTech
We're in the BlueTech Pavilion at AquaTech Amsterdam all this week! If you're there, come see us!
MICROrganic Technologies at BlueTech
**It's been a great week for us!** We're thrilled to announce that we have been invited to be in the BlueTech Pavilion at AquaTech in Amsterdam. The BlueTech Pavilion is **the** "happening" place. If you're going, please come meet us!
Presenting at South Texas AIChE
We are honored to have been invited to present our technology to the South Texas AIChE (American Institute of Chemical Engineers) last Friday. We especially appreciate their enthusiasm and interest in our technology. We look forward to opportunities in that region. We really appreciate the invitation.
Visit from MCEC
A great visit today at our Municipal pilot site from the team at the Massachusetts Clean Energy Council - funder for this project.
10k Gal/Day Municipal Pilot Update
Our 10,000 Gal/Day Municipal Pilot has been installed for months and is working beautifully. Even though we started it at the height of winter. (And now it is really cranking!)
MassCEC Pilot
Today, we poured the concrete pad for our MassCEC Municipal Wastewater Treatment pilot. Only 37 degrees outside! Tanks will be installed in a few weeks. Check out our gallery for pictures.
MICROrganic Technologies at NREL
Interesting day at NREL in Denver yesterday. We were invited to an event sponsored by DOE, on developing focal areas and incentives for Water-related DOE funding. Appreciate being able to share is in this with a quite diverse group of people from multiple sectors, including engineering, finance, regulatory, other government officials, and even some early stage companies.
Our tanks arrived
Big news day for us! Our tanks for our year-long Municipal pilot just arrived.
MICROrganic Technologies is in Houston
Today, we're in Houston, TX - a city that is very aware of the need for water and power resiliency. Sponsored by InvestH20, this event has brought together a variety of people from water, power, and investment sectors. We appreciate of the opportunity to present our technology, and our commercialization plans, (for 2019) at this very interesting conference.
We are at WEFTEC
We are at WEFTEC! And for the first time, we have a booth, as part of the Aqualyst water accelerator. (By the way, we're also doing a presentation in the Innovation Pavilion on later this week.) And a real highlight, our CTO Brent Solina will present at a WEF Technical Session about a recent 8-month brewery pilot, and the implications for our scale up and product development early next year.
Grant from Massachusetts Clean Energy Center
We're so proud to announce a grant from the Massachusetts Clean Energy Center, for a year-long Municipal WWT pilot. Our partner in this endeavor is the Pittsfield MA Municipal WWT plant. This scaled pilot will demonstrate our technology through multiple seasons, and also provide on-the-ground, real-time data that will help us size our system for Municipal installations. Stay tuned for more information.
MICROrganic joins Accelerator
MICROrganic has joined a second Accelerator: Aqualyst. As you might guest, Aqualyst is focused on Water Technologies; their focus: connect us with potential partners and customers, as we gear up to go to market next year.
Finishing up at Plug and Play
We recently finished our participation in the **Plug and Play Energy and Sustainability** Batch. Plug and Play is a phenomenal organization; we met many new potential partners, investors, advisors, and customers. Very grateful, and energized (no pun intended!) by this wonderful program.
MICROrganic joins Plug and Play
MICROrganic joins **Plug and Play, the Silicon Valley Accelerator**, as one of their companies in the Energy Sector.
Brent Solina named Innovator of the Year
CTO Brent Solina is named **Innovator of the Year by NEWIN** (Northeast Water Innovation Network). This honor is in recognition of his contributions to the Water Sector.
First Brewery Pilot
MICROrganic installs its first long-term Brewery pilot, using the VIVA™ MFC treatment system.
MICROrganic joins Cleantech Open
MICROrganic joins the **Cleantech Open**, a national clean technology program that helps young companies prepare for market readiness.